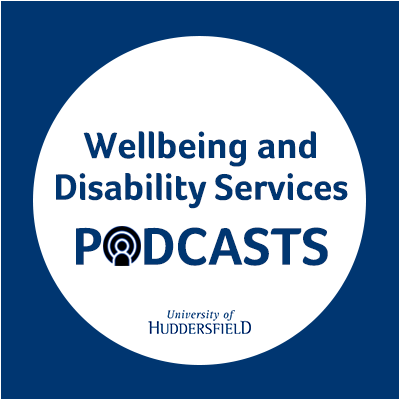 Stress Management for Students is a course run by the Wellbeing Service to help students manage stress with skills based on mindfulness.   This mediation recording is part of the course. 
For more information listen to our episode  https://hudunisupport.podbean.com/e/stress-management-for-students-course-with-the-wellbeing-service/
To find out more information, please visit our website https://students.hud.ac.uk/help/wellbeing/support/workshops-and-groups/ 
Wellbeing and Disability Services can be contacted via iPoint at the entrance to Student Central. We offer same day appointments as well as ongoing support. If you have a concern and want to meet with an adviser, please make an appointment with the Wellbeing Service.   
Email us: - Studentwellbeing@hud.ac.uk
iPoint is open at the following times:
               08:00 – 18:00 Mondays to Fridays
               09:00 – 17:00 over summer and Christmas
Telephone us: - 01484 471001 - via iPoint
               09:00 – 17:00 Mondays to Fridays (outside of these times please leave us a message and we will return your call)